The Queen of the Fairies knows that every child is magical and, indeed, part fairy, and she invites children on an unforgettable journey to the Fairy Lands to find out what kind of fairy they are. 
Full of highly engaging storytelling, sing-a-long songs that get everyone flying, and fairy dancing to transport young fairies to another world!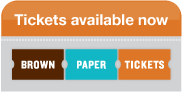 Talula Shimmerwing's picture book, The Best Kind of Fairy, will be available – a magical story of a young Flowerdance Fairy who explores the Fairy Lands to find out what kind of fairy she wants to be. It even includes a real Fairy Certificate and a colouring page.
After the stage show, there will be time for each child to meet Queen Talula. She will sign the Fairy Certificate with book purchase, and there will be time to take a photo.
And, there will even be face painting!
The show alone will be $10, the picture book is $13, and fairy wings are $11, but get all three in advance for $23! Now that's a fairy wonderful deal…
Please note that adults will also need to purchase a ticket to reserve a seat.
For info and tickets: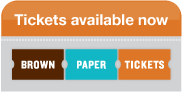 Strolling Fairy Entertainment
With a sprinkle of fairy dust, some bubbles and fairy fun, a fairy adds a special flavour of magic and playfulness to events.
A fairy can entertain people in a line-up, greet guests, and generally add some sparkle.
Open the door to Enchantment… Please contact us at 778.846.9622 for more details about inviting a Fairy to your next event.