We have exciting news: Talula Shimmerwing, Queen of the Fairies, is visiting for the first time from the Fairy Lands!
The Queen of the Fairies knows that every child is magical and, indeed, part fairy, and she is here to invite children on an unforgettable journey to the Fairy Lands to find out what kind of fairy they are.
The best part is… you and your wee fairy can join Talula for a magical and interactive Fairy Stage Show Extravaganza!
Coming on Sunday June 25, the show will be full of highly engaging storytelling, sing-along songs that get everyone flying, and fairy dancing to transport young fairies to another world.
Queen Talula is excited to announce that has just finished her first picture book, The Best Kind of Fairy, and it even includes a real Fairy Certificate and a colouring page.
After the stage show, there will be time for each child to meet Talula. She will sign the Fairy Certificate with book purchase, and a Photographer will be available for a professional photo with the Fairy Queen.
And, there will even be face painting!
Talula will only be available for shows and not parties, so this is a not-to-be-missed chance to meet her.
The show alone will be $15, the picture book is $15, and the photo session is $15, but get all three in advance for $30! Now that's a fairy wonderful deal…
Please note that adults will also need to purchase a ticket to reserve a seat.
We very much hope to see you there!
For info and tickets: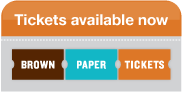 Have a Magical Day!